2012: What's the 'real' truth?
Published time: August 26, 2014 14:02
Edited time: August 26, 2014 15:39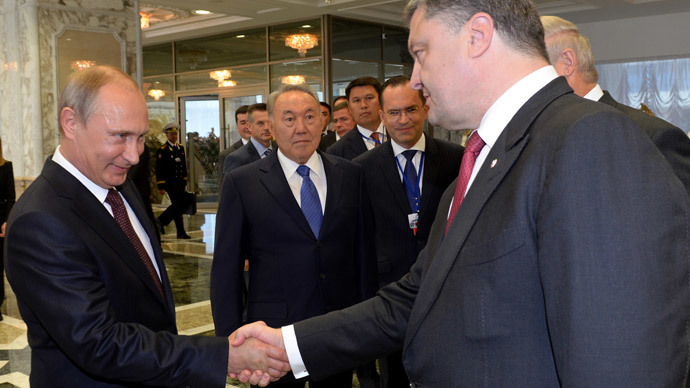 Ukraine's leader, Petro Poroshenko, said he's ready to discuss various solutions to the Ukrainian crisis, adding that the future of Europe depends on the outcome of the talks between the Eurasian Customs Union, EU and Kiev in the Belarusian capital.
Kiev's bloody eastern Ukraine campaign LIVE UPDATES
Putin and Poroshenko greeted each other with a handshake as they met in the Belarusian capital at the start of talks on the Ukrainian crisis. The presidents of Russia and Ukraine may also hold bilateral talks on the issue later in the day.
The negotiations in Minsk are part of a Eurasian Customs Union (Russia, Belarus and Kazakhstan) summit, which also…
View original post 522 more words