The Truth is Where?
By Dan Collyns  11th December 2014.         Find Article Here:-
Culture ministry says it will press charges against activists for damage to world heritage site as UN climate talks began in Lima.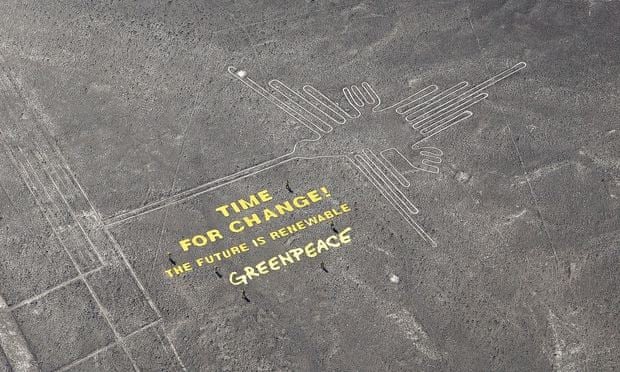 Greenpeace has apologised to the people of Peru after the government accused the environmentalists of damaging ancient earth markings in the country's coastal desert by leaving footprints in the ground during a publicity stunt meant to send a message to the UN climate talks delegates in Lima.
A spokesman for Greenpeace said: "Without reservation Greenpeace apologises to the people of Peru for the offence caused by our recent activity laying a message of hope at the site of the historic Nazca lines. We are deeply sorry for this.
"Rather than relay an urgent message of hope and possibility to the leaders gathering at the Lima UN…
View original post 591 more words